Sixth Sunday of Easter




9 May 2021





All you need is love


'

Love? Above all things I believe in love. Love is like oxygen. Love is a many-splendoured thing. Love lifts us up where we belong. All you need is love.' In an attempt to express the depth of his love, the character Christian from the film Moulin Rouge pulls together the lyrics of some of the most famous love songs of recent decades. Since time began, poetry, prose, and song have attempted to put into words the great mystery that is love. 'At the touch of love, everyone becomes a poet,' the philosopher Plato put it.


    Today's Gospel offers one of the most eloquent passages on love in the Gospels. It reveals the vision of Jesus for his followers and explains how we should treat one another. We are to love each other with the same love Jesus showed during his time on earth, that great and generous love that culminated in his 'laying down his life for his friends'. It is in the way we love one another, the way we understand and forgive and support one another, that we experience the life and love of Jesus.
    There are more than 20 references to love in today's readings. In the second reading we hear that 'everyone who loves is begotten by God and knows God'. That love that God showed by sending his Son for us, is the same generous, wholehearted, self-sacrificing love we are called to show others – all others. God does not have favourites.
'We find it so hard to accept the revelation that it is God's delight to be worshipped in the way we touch and look at each other, in the way we listen and talk to each other, in the way we forgive and promise to start all over again.' (Daniel O'Leary)
PARISH MASS TIMES 
Monday, Wednesday,  Thursday  &  friday @10am. 
 N.B  

NO

  10am Mass on a Tuesday
Saturday @ 1pm & 6.30pm
Sunday @ 9.30am & 12.30pm
COLLECTION The collection for 2nd May  amounted to  £1665.00  Thank you for your contribution. You can make your envelope contribution via the donate button on the Parish website home page aswell .
PARISH OFFICE .. will continue, for now, to be contacted by email or telephone only ( 02890 615702 & email- st.agnes.belfast@gmail.com), and not in person. Thank you.
TROCAIRE  To date, we have collected £8619.00 for Trócaire. Thank you all very much for contributing especially with the difficult period we have all been though. We can still receive boxes and/or donations. They can be left into the parish office/Sacristy.
PARISH WEBCAM Live streaming of all Masses takes place in a St. Agnes' Church.  Please  click on the webcam tile on the Home Page of the Parish website www.stagnesbelfast.com.
RECORDINGS 
Please note, all funerals will be recorded. Please tell us if you do not want your loved one's funeral recorded.
DIOCESAN PRIVACY POLICY
The Privacy Policy for the Diocese of Down and Connor is available in the Safeguarding section of the Parish website. 
WEDDINGS IN MAY  Congratulations to Gemma Fenton & James Green whose Wedding takes place  at 1pm on Friday 7th May 2021
AN ACT OF SPIRITUAL COMMUNION
 My Jesus, I believe that You are present in the Most Holy Sacrament. I love You above all things, and I desire to receive You into my soul. Since I cannot at this moment receive You sacramentally, come at least spiritually into my heart. I embrace You as if You were already there and unite myself wholly to You. Never permit me to be separated from You.
Amen
PRAYER INTENTIONS: We extend our sympathies to the families of those who died recently and those whose month's mind and anniversary occur at this time.
RECENTLY  DECEASED : 

Sean Gribben, 

Brendan Mc Gurk 
Sat 8th May : 6.30pm: Priest's intention
Sun 9th May: 9.30am: Priest's intention
12.30pm: Priest's intention
Mon 10th  May: 10am:Priest's intention
Tue 11th May: 10am: No Mass
Wed 12th May: 10am: Priest's intention
Thurs 13th May:10am: Jean Madill
Fri 14th  May: 10am: First Holy Communion 10am, 12pm & 2pm
Sat 15th May: 1pm: Patricia Mc Stravick
In the event of a funeral, the assigned intention will be offered privately by the priest at his first available mass.
Those whose anniversaries occur at this time: Pauline Watters, William, Margaret & Madge Burgoyne, Marie Foley.
Eternal rest grant unto them , O Lord!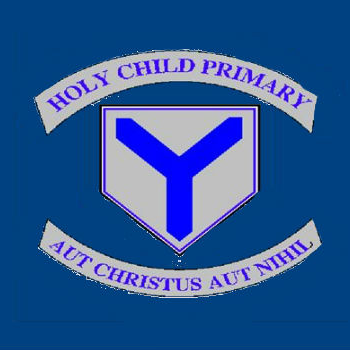 FIRST HOLY COMMUNION Will take place for each individual class on Friday 14th May 2021
P4A Miss Dougan 10am
p4B Mrs Thompson 12noon
p4C Mrs Moran 2pm
CONFIRMATION & LEAVER'S MASS 
P7A Mrs Finnegan  Tuesday 22nd June 2021 at 1pm
P7B Mr Cunningham Wednesday 23rd June 2021 at  1pm
P7C Mr Mc Kiernan Thursday 24th June 2021 at  1pm
The Primary 7 Confirmation will also allow the School to have a Leavers' Mass for each individual Primary 7 Class. This means that each P7 Class will be confirmed and leave Holy Child Primary School from St Agnes Church on the day of their Confirmation. Please keep all the children in your prayers at this time.
Pope urges Catholics to pray in May for end to Covid19 pandemic
Pope Francis invites Catholics and Marian Shrines around the world to dedicate the month of May to a marathon of prayer for an end to the Covid-19 pandemic. Catholics across the globe are encouraged to dedicate the Marian month of May to praying for an end to the pandemic. The initiative, behind which the Pope has thrown his support, involves 30 Marian Shrines from various parts of the world. The Pontifical Council for Promoting the New Evangelization announced the news with a press release on Wednesday afternoon. It takes place under the theme "The whole Church was fervently praying to God," which recalls a verse in the Book of Acts (12:5).
Prayer initiative
"The initiative will involve all the Shrines of the world in a special way, so that they might encourage the faithful, families, and communities to recite the Rosary to pray for an end to the pandemic," read the statement. Pope Francis will open the Marian month of prayer on 1 May with a Rosary broadcast across Vatican Media's platforms. Each day will see Vatican News broadcast the recitation of the Rosary at 6 PM Rome time from the various Shines taking part in the initiative. The Pope will also close the initiative on 31 May with another speciallybroadcast Rosary.
End to the pandemic
This year's dedication of May to pandemic-related prayer recalls a similar occurrence during the first wave in March 2020. Pope Francis led the world in prayer during that confusing and difficult time, celebrating a live-streamed, daily Mass in the Casa Santa Marta. After more than a year, and with the world still in the grips of the pandemic, the Pope and the Church around the world are once again leading the way in imploring God for an end to the suffering which so many people are forced to bear.
POPE'S MAY INTENTION - The World of Finance Let us pray that, those in charge of finance will work with governments to regulate the financial sphere and protect citizens from its dangers.
THE MAY ALTAR AND DEVOTIONS AT HOME The May Altar is an expression of our devotion to Mary, Mother of God, during the month of May. To mark this, we encourage parishioners to set up a May Altar at home. Very simply, you need a small statue or image of Mary, maybe rosary beads, a candle and perhaps a few flowers.
FIRST SATURDAY DEVOTIONS – First Saturday Devotions will take place in St. Matthias's Church, Glen Road on Saturday, 1st May. 3pm – Adoration of the Blessed Sacrament, Confessions, Act of Consecration. 4pm – Holy Sacrifice of the Mass. Please come along and bring a friend. 
"The Healing Power of Poetry" with Sr Una Agnew SSL PhD
hosted by Drumalis via Zoom from 10:30 am – 12:00 noon (20 & 27 May and 3 June)
Focusing on the poets Patrick Kavanagh and Seamus Heaney, these three sessions led by Sr Una Agnew will look at some of the ways in which poetry offers an
alternative mind-set to experiences of social unrest, self-questioning, isolation, failure, and personal loss and gifts us instead with moments of perspective, meaning, transcendence and spiritual healing.  Suggested Donation: £30 per person. For further details or to book a place, please contact Drumalis during office hours (Mon-Fri, 9 am – 5 pm) – 028 28272196/28276455 or email drumalis@btconnect.com