Parish News…
Fifth Sunday of Easter
2 May 2021

Bound together
Have you ever visited a vineyard, with its rows of vines, heavy with clusters of ripe grapes? If you're not familiar with vines, think of an apple tree laden with apples, or a fruit bush ripe for picking. In today's Gospel, Jesus uses the metaphor of a vine to describe his relationship with his disciples. He tells them that he is the vine, and they are the branches. The life of Jesus flows into us and sustains us, and this is the reason our lives can bear fruit in love, in kindness, patience, compassion and welcome.
    The symbolism of the vine works on many levels. If a branch is separated from the vine, it cannot flourish on its own. It must be connected to the vine from which it gets its nourishment. Each of us must be firmly rooted in Jesus and nourish that relationship. He invites us to 'remain' in him – to rest in him, to be part of him. And if you look at a vine plant, often its branches are so entangled, it can be hard to know where one ends and another begins. We note that Jesus is addressing the disciples as a group rather than as individuals: 'you are the branches'. We are a community, and we grow together, bound together by the love of God.
    Today, we reflect on what it means to be so intimately connected with Jesus, the true vine. We bring to mind the many gifts he has given us, and the ways in which his love bears fruit in our lives.
PARISH MASS TIMES 
Monday, Wednesday,  Thursday  &  friday @10am. 
 N.B  

NO

  10am Mass on a Tuesday
Saturday @ 1pm & 6.30pm
Sunday @ 9.30am & 12.30pm
COLLECTION The collection for 25th April  amounted to  £2130.00.  Thank you for your contribution. You can make your envelope contribution via the donate button on the Parish website home page aswell .
PARISH OFFICE .. will continue, for now, to be contacted by email or telephone only ( 02890 615702 & email- st.agnes.belfast@gmail.com), and not in person. Thank you.
TROCAIRE  To date, we have collected £8474.00 for Trócaire. Thank you all very much for contributing especially with the difficult period we have all been though. We can still receive boxes and/or donations. They can be left into the parish office/Sacristy.
Global Rosary Marathon for the Month of May
Pop
e
urges Catholics to pray in May for end to Covid-19 pandemic
Pope Francis invites Catholics and Marian Shrines around the world to dedicate the month of May to a marathon of prayer for an end to the Covid-19 pandemic.
Catholics across the globe are encouraged to dedicate the Marian month of May to praying for an end to the pandemic.
The initiative, behind which the Pope has thrown his support, involves 30 Marian Shrines from various parts of the world.
The Pontifical Council for Promoting the New Evangelization announced the news with a press release on Wednesday afternoon.
It takes place under the theme "The whole Church was fervently praying to God," which recalls a verse in the Book of Acts (12:5).
Prayer initiative
"The initiative will involve all the Shrines of the world in a special way, so that they might encourage the faithful, families, and communities to recite the Rosary to pray for an end to the pandemic," read the statement.
Pope Francis will open the Marian month of prayer on 1 May with a Rosary broadcast across Vatican Media's platforms.
Each day will see Vatican News broadcast the recitation of the Rosary at 6 PM Rome time from the various Shines taking part in the initiative.
The Pope will also close the initiative on 31 May with another specially-broadcast Rosary.
End to the pandemic
This year's dedication of May to pandemic-related prayer recalls a similar occurrence during the first wave in March 2020.
Pope Francis led the world in prayer during that confusing and difficult time, celebrating a live-streamed, daily Mass in the Casa Santa Marta.
After more than a year, and with the world still in the grips of the pandemic, the Pope and the Church around the world are once again leading the way in imploring God for an end to the suffering which so many people are forced to bear.
Restrictions and Guidelines for attending Mass in Agnes'
•
Face Coverings are mandatory when entering and exiting the church and should be worn throughout services.
•
The seating capacity of the Church is 120;
•
Observe social distancing and use the sanitizer at the Church Entrance;
•
Take a seat and remain there until the end of Mass; children must remain with their parents, and in the seat, at all times;
•
Do not sit beside anyone who is 

not

 a member of your household;
•
When leaving the Church follow the instructions and leave according to the indicated "One-way" system;
•
Anyone with cold-like symptoms must not enter the Church;
•
Those with under lying health issues are advised to remain at home;
•
Toilet facilities are not available;
•
Holidaymakers returning from other countries should not attend mass for two weeks.
•
From Monday 12th April – Funerals and Weddings can increase to the current capacity of the Church 

(120 persons)
AN ACT OF SPIRITUAL COMMUNION
My Jesus, I believe that You are present in the Most Holy Sacrament. I love You above all things, and I desire to receive You into my soul. Since I cannot at this moment receive You sacramentally, come at least spiritually into my heart. I embrace You as if You were already there and unite myself wholly to You. Never permit me to be separated from You. Amen.
PRAYER INTENTIONS: We extend our sympathies to the families of those who died recently and those whose month's mind and anniversary occur at this time.
RECENTLY  DECEASED : 

Elizabeth Mc Burney, Martha Devine, Ann Britton
Sat 1st May : 6.30pm: Pauline Watters
Sun 2nd May: 9.30am: Priest's intention
12.30pm: William, Margaret & Madge Burgoyne
Mon 3rd May: 10am:Marie Foley
Tue 4th May: 10am:No Mass
Wed 5th May: 10am: Sean Gribben
Thurs 6th May:10am:Priest's intention
Fri 7th May: 10am: Priest's intention
Sat 8th May: 1pm: Priest's intention
In the event of a funeral, the assigned intention will be offered privately by the priest at his first available mass.
Those whose anniversaries occur at this time:Kieran & Annie Marshall, Jean Quinn, Martha & Edwin Leddy, Jane Mc Ilwee , Peter Mc Evoy, Mary Mc Cann, Marie O' Hara, Sadie Dowling, Sadie & Gerry O' Neill, Terry Montgomery, Elizabeth Fitzsimons 
Eternal rest grant unto them , O Lord!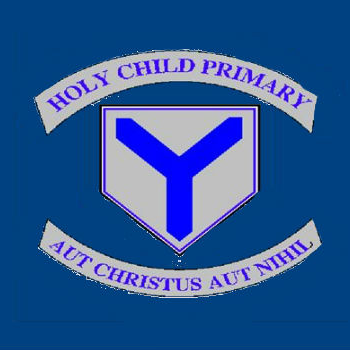 FIRST HOLY COMMUNION Will take place for each individual class on Friday 14th May 2021
P4A Miss Dougan 10am
p4B Mrs Thompson 12noon
p4C Mrs Moran 2pm
CONFIRMATION & LEAVER'S MASS 
P7A Mrs Finnegan  Tuesday 22nd June 2021 at 1pm
P7B Mr Cunningham Wednesday 23rd June 2021 at  1pm
P7C Mr Mc Kiernan Thursday 24th June 2021 at  1pm
The Primary 7 Confirmation will also allow the School to have a Leavers' Mass for each individual Primary 7 Class. This means that each P7 Class will be confirmed and leave Holy Child Primary School from St Agnes Church on the day of their Confirmation. Please keep all the children in your prayers at this time.
FIRST SATURDAY DEVOTIONS Will take place in St Matthias's Church, Glen Road on 1st May.  3pm. Adoration of the Blessed Sacrament, Confessions and Act Of Consecration. 4pm. Holy Sacrifice of the Mass .
THE MAY ALTAR AND DEVOTIONS AT HOME The May Altar is an expression of our devotion to Mary, Mother of God, during the month of May. To mark this, we encourage parishioners to set up a May Altar at home. It is a prayer space often in the hallway, landing, window sill or bedroom. Very simply, you need a small statue or image of Mary, maybe rosary beads, a candle and perhaps a few flowers.
A Unique Opportunity to train to Level 6 (UK)/Level 8 (RoI) as a specialist Couples Counsellor qualified to practice in-person and online Accord is recruiting experienced practitioners to train in the specialism of Couples and Relationships Counselling.  Successful applicants will have an opportunity to follow a 16 day Level 6/Level 8 Certificate programme in Couples Counselling (in-person/blended learning) and a further 105 hours training in online and telephone counselling with individuals and couples with an external provider commissioned by Accord. Do you have: • Minimum Level 5 (UK)/Level 7 (RoI) qualification in Counselling/Psychotherapy? • Substantial experience of working in the Person-Centred style? • Minimum 100 counselling hours post-graduation? • A current supervised caseload? If you can answer yes to all four questions above, please contact us for further information about this unique Couples Counselling training package. Final date for receipt of applications 07/06/2021 www.accord.ie
MARY'S MEALS – PRAY IN MAY This May, we invite you to join us in our prayer campaign for the work of Mary's Meals, which is reaching more than 1.8 million children with a nutritious meal in 19 countries every school day. We pray in thanksgiving for each little act of love that makes this work possible, and we also pray for God's continued blessing on our beautiful mission that, through His providence, it will always flourish enabling us to reach more hungry children. Prayer resources and further information can be found at www.marysmeals.org.uk/prayinmay