Parish News…
PARISH MASS TIMES 
Monday, Wednesday,  Thursday  &  friday @10am.   N.B

NO

  10am Mass on a Tuesday
Saturday @ 1pm & 6.30pm
Sunday @ 9.30am & 12.30pm
COLLECTION  Thank you for your on going generous contribution to the weekly collection for the seven week  period from 21st February to 11th April which amounted to  £7,238.00   You can make your envelope contribution via the donate button on the Parish website home page aswell .  
TROCAIRE COLLECTION  £7335.00
PARISH OFFICE .. will continue, for now, to be contacted by email or telephone only ( 02890 615702 & email- st.agnes.belfast@gmail.com), and not in person. Please continue to drop any Mass offerings, SVP envelopes etc. into the postbox outside the Parish Office. Thank you.
Restrictions and Guidelines for attending Mass in Agnes'
•
Face Coverings are mandatory when entering and exiting the church and should be worn throughout services.
•
The seating capacity of the Church is 120;
•
Observe social distancing and use the sanitizer at the Church Entrance;
•
Take a seat and remain there until the end of Mass; children must remain with their parents, and in the seat, at all times;
•
Do not sit beside anyone who is

not

a member of your household;
•
When leaving the Church follow the instructions and leave according to the indicated "One-way" system;
•
Anyone with cold-like symptoms must not enter the Church;
•
Those with under lying health issues are advised to remain at home;
•
Toilet facilities are not available;
•
Holidaymakers returning from other countries should not attend mass for two weeks.
•
From Monday 12th April – Funerals and Weddings can increase to the current capacity of the Church (120 persons)
PRAYER INTENTIONS: We extend our sympathies to the families of those who died recently and those whose month's mind and anniversary occur at this time.
Sat 17th April : 6.30pm: Nora Maguire 
Sun 18th April: 9.30am:Martin Clarke, Vincent Spence
12.30pm:Bernie Mageer
Mon 19th April: 10am:May Hickland & daughter Mary Hoyt 
Tue 20th April: 10am:No Mass
Wed 21st April: 10am: Patrick Kearney
Thurs 22nd April:10am: Maura Haughan
Fri 23rd April: 10am:Tommy Devlin  
Sat 24th April: 1pm: Tommy & Doris Robinson 
6.30pm:Kieran & Annie Marshall
In the event of a funeral, the assigned intention will be offered privately by the priest at his first available mass.
Those whose anniversaries occur at this time: Briege & Philip Hunter, Pat Trainor, Patricia & James Maxwell & soms Jim & Kieran, John Smyth, John Mc Cann, Paul Denny, Con Mc Varnock, Anne Jonston, Sr. Clare Mc Manus, Charles & Margaret Mallon, Tom Flanigan.
Eternal rest grant unto them , O Lord!
'You are Witnesses of these things'
Today's Gospel is one of the resurrection accounts from St Luke's Gospel. It begins with the disciples recalling their experience on the road to Emmaus and how they recognised Jesus in the breaking of the bread. The Gospel continues into another account of the Risen Jesus with his disciples. Jesus interrupts the disciple's story and greets them with 'Peace' (Shalom) yet, in this account, they are terrified by this. Jesus shows them his wounds and Luke tells us that they are full of joy, but they still can't believe it and think it is a ghost. Jesus shows them that he is no ghost as he asks for food and eats fish with them. Jesus then journeys with them back through the scriptures in order to open their minds. He speaks to them compassionately, trying to relieve their anxiety and fear.
     Jesus tells the disciples that 'you are witnesses of these things'. Luke wants to establish an important point, that these disciples are witnesses to the Resurrection, they ate with Jesus after his death and he opened their minds. The Resurrection accounts in the Gospels are not fantasy, they are the actual experiences of Jesus' disciples. So often in Luke's Gospel Jesus conveys his message through food and banquets, moments of celebration. The Risen Christ brings compassion and joy into difficult spaces. Today let us share with Jesus the situations in our lives which need an injection of compassion and Easter joy.
'Every year the dull and dead in us meets our Easter challenge: to be open to the unexpected, to believe beyond our security, to welcome God in every form, and trust in our own greening.'
(Joyce Rupp)
HOLD CHILD PRIMARY SCHOOL SACRAMENTAL DATES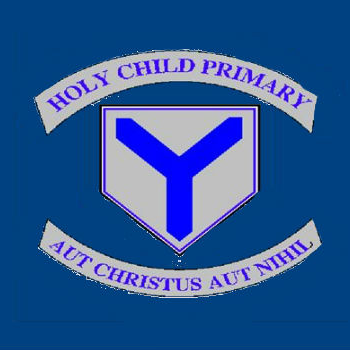 FIRST CONFESSIONS: Will take place this year on:
P3A Mr Mc Closkey  Wednesday 28th April 2021 at 1pm
P3B Mrs Wilson Thursday 29th April 2021 at 1pm
FIRST HOLY COMMUNION Will take place for each individual class on Friday 14th May 2021
P4A Miss Dougan 10am
p4B Mrs Thompson 12noon
p4C Mrs Moran 2pm
CONFIRMATION & LEAVER'S MASS 
P7A Mrs Finnegan  Tuesday 22nd June 2021 at 1pm
P7B Mr Cunningham Wednesday 23rd June 2021 at  1pm
P7C Mr Mc Kiernan Thursday 254th June 2021 at  1pm
The Primary 7 Confirmation will also allow the School to have a Leavers' Mass for each individual Primary 7 Class. This means that each P7 Class will be confirmed and leave Holy Child Primary School from St Agnes Church on the day of their Confirmation
POPE'S INTENTION FOR APRIL Universal Intention – Fundamental Rights We pray for those who risk their lives while fighting for fundamental rights under dictatorships, authoritarian regimes and even in democracies in crisis
POPE FRANCIS' PRAYER FOR THE YEAR OF SAINT JOSEPH
Hail, Guardian of the Redeemer, Spouse of the Blessed Virgin Mary. To you God entrusted his only Son; In you Mary placed her trust; With you Christ became man. Blessed Joseph, to us too, Show yourself a father, And guide us in the path of life. Obtain for us grace, mercy, and courage, 
And defend us from every evil.
COURAGE PENTECOST On each of the 50 days between Easter Monday (5th April 2021) and Pentecost Sunday (23rd May 2021), Courage Pentecost will share an image and suggest a courageous action that can be taken in the face of sectarianism and paramilitary violence. www.couragepentecost.com. #couragepentecost.