Parish News…
Guidance for the Celebration of Mass and the Sacraments Diocese of Down and Connor 18 March 2021
Following engagement with Executive Office and Department of Health officials, the Northern Bishops have indicated that the celebration of Mass and the Sacraments, with the physical presence of a congregation, may resume from 26 March 2021.
Given the continuing presence and transmission of coronavirus in the community return to 'normal practice' at this time remains impossible. The Diocese and parishes continue to have a serious obligation to ensure the safety and wellbeing of all people.
The obligation to attend Mass on Sunday and Holy Days remains suspended. Parishioners who can, should be encouraged to attend on other days, and at this time, be discouraged from attending Mass more than once a week to allow for others to attend. There should be no increase in the number of scheduled Masses, particularly on a Sunday.
A social distancing measure of 2 metres should

continue

to be observed for the time being.  Members of the same household/bubble are permitted to sit together without the need to observe 2 metre distancing.
ALL persons, including clergy and parish staff/volunteers (except those medically exempt) must wear face coverings while inside the Church. The Celebrant/reader etc may remove their face covering when necessary but should remain 2 metres from others
Baptism

  There is no regulation limiting the number of persons who may attend a baptism ceremony. The total number of persons present should not exceed the safe capacity of the Church.
b) Where possible, only one child should be baptised per ceremony, if multiple children, from different families are to be baptised at the same ceremony, household groups/bubbles must be seated separately and should not mingle inside the church.
Sacrament of Marriage

  Public health regulations limit the number attending a marriage ceremony to 25 persons (this includes children under 12 and the officiant) If a nuptial Mass is to be celebrated, all the usual mitigations relating to Mass are to be observed. The bride and groom are exempted from the obligation to wear a face covering while inside the Church.
Funerals

  Public Health Regulations limit the number attending a funeral service to 25 persons.
Wakes and post funeral gatherings remain limited. Up-to-date guidance can be found at: https://www.nidirect.gov.uk/articles/coronavirus-covid-19-regulations-guidance-whatrestrictions-mean-you
 

RESUMPTION OF PUBLIC MASSES IN THE PARISH OF ST AGNES'
LITURGICAL ARRANGEMENTS
HOLY WEEK AND EASTER 2021
 On Friday 26th March, Mass will resume at 10am 

with the physical presence of a congregation but still with the restricted capacity of our church. A full risk assessment and deep clean of the Church will take place before Friday.
Sat 27th March Mass 10am
& 
6.30pm Vigil
Palm Sunday 28th March
9.30am,
& 12.30pm

Monday to Wednesday of Holy Week
Mass times: 10.00am
Holy Thursday 1st April
10.00am Prayer of the Church
7.00pm Mass of the Lord's Supper
Good Friday 2nd April


10.00am Prayer of the Church




3.00pm Liturgy of the Lord's Passion




7.00pm Stations of the Cross
Holy Saturday 3rd April


8.00pm Easter Vigil Mass
Easter Sunday 4th April
Masses: 9.30am, and 12.30pm
Easter Week


Monday to Friday: 10.00am Mass
We also want to remind the faithful that the obligation to attend Mass on Sundays and Holy Days remains suspended and every person should consider carefully if returning to collective worship is the safe and appropriate step for them, at this time.
Journey with the Gospels through the Easter season to Pentecost!
Over Lent people from across the Diocese joined in an online programme to learn the method of praying with scriptures known as Lectio Divina – Divine Reading.  This Easter season, we invite you to join us online for a time of discussion and praying with Scripture through Lectio Divina.  The groups are facilitated by Aisling and Louise from the Living Church team on Zoom. 
There are two groups available for you to chose from Monday or Thursday evenings at 7pm. 
The program will run for 6 weeks starting on Monday 12th April or Thursday 15th April.
It will be great for us to connect with one another and to the Word of God. 
To take part email livingchurch@downandconnor.org and you will receive the log in details for the session.  We look forward to welcoming you! 
COLLECTION The collection for 14th March amounted to  £2370.00  Thank you for your contribution. You can make your envelope contribution via the donate button on the Parish website home page aswell . 
STATIONS OF THE CROSS  Each Friday in Lent Fr Thomas will conduct the Stations of the Cross @ 7pm
PARISH WEEKLY ENVELOPES   The new weekly  envelopes are now available to be collected from the church. Please use the one way system that is in operation  in and  out of the Church, and  the Hand Sanitizing  Stations  when you are collecting your envelopes. If you are not on the list and would like a box of Parish envelopes please contact the Sacristy or Kate in the Parish Office ( 02890 615702)  
PARISH OFFICE .. will continue, for now, to be contacted by email or telephone only ( 02890 615702 & email- st.agnes.belfast@gmail.com), and not in person. Please continue to drop any Mass offerings, SVP envelopes etc. into the postbox outside the Parish Office. Thank you
NB The wearing of masks is mandatory in our church
PRAYER INTENTIONS: We extend our sympathies to the families of those who died recently and those whose month's mind and anniversary occur at this time.
Recently Deceased:   David Magee , John Mc Cormick, Bernadette Magerr RIP
Sun 21st March: 9.30am: Rachel O' Rawe
Mon 22nd March: 10am: Priest's intention
Tue 23rd March: 10am: Priest's intention
Wed 24th March: 9.30am: Funeral Mass of Bernadette Magerr RIP
1pm: Funeral Service of John Mc Cormick at the Crematorium RIP
Thurs 25th March:10am: Priest's intention
Fri 26th March: 10am: Priest's intention
Sat 27th March: 10am: Mona Mc Guigan, Damian Mc Guigan, Sally O' Gorman
In the event of a funeral, the assigned intention will be offered privately by the priest at his first available mass.
Those whose Anniversaries occur at this time: Anthony Kelly, Lily Mc Donnell, Margaret Leckey, Sarah Gribbin, Jim Cunningham, Mary Heaney, Liam Donnelly, Frank Hernan, Rory Fennell, Terry Gillen.
Eternal rest grant unto them , O Lord!
HOLD CHILD PRIMARY SCHOOL SACRAMENTAL DATES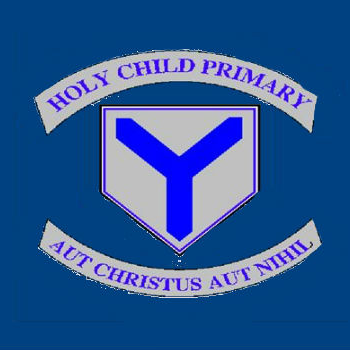 FIRST CONFESSIONS: Will take place this year on:
P3A Mr Mc Closkey  Wednesday 28th April 2021 at 1pm
P3B Mrs Wilson Thursday 29th April 2021 at 1pm
FIRST HOLY COMMUNION Will take place for each individual class on Friday 14th May 2021
P4A Miss Dougan 10am
p4B Mrs Thompson 12noon
p4C Mrs Moran 2pm
CONFIRMATION & LEAVER'S MASS 
P7A Mrs Finnegan  Tuesday 22nd June 2021 at 1pm
P7B Mr Cunningham Wednesday 23rd June 2021 at  1pm
P7C Mr Mc Kiernan Thursday 254th June 2021 at  1pm
The Primary 7 Confirmation will also allow the School to have a Leavers' Mass for each individual Primary 7 Class. This means that each P7 Class will be confirmed and leave Holy Child Primary School from St Agnes Church on the day of their Confirmation
 'We should like to see Jesus'
Those poor Greeks. Did you notice that they never actually get to meet Jesus? At the start of today's gospel, some Greeks who are followers of Jesus come to Jerusalem. They are travellers, outsiders, and would like to meet Jesus in person. But when Philip and Andrew relay the request, Jesus begins to talk about how his 'hour' is coming. It is the last we hear of the Greeks, who disappear from the story altogether.
     But they are important nonetheless. Firstly, they indicate that word about Jesus is spreading. More importantly, they prompt Jesus to reveal that, when his hour comes, he will draw 'all people' to himself. In the space of a few short verses, we go from a brief mention of a group of foreigners seeking Jesus, to Jesus making it clear that his saving mission is for all people, of all nations, both Jews and Gentiles – including these Greeks! There is no suggestion from Jesus that some groups are 'in' and others 'out'. All are included. All are invited. All are welcome.
     I remember once hearing someone describe their home as a domestic church, a place of 'indiscriminate welcome'. As we continue our journey through Lent and soon into Holy Week, we listen carefully to these words of Jesus. He came for everyone. He wishes to draw all people to himself. Notwithstanding the current restrictions on gatherings and public worship, let us take this time to reflect on the world we would like to build when things open up again. Are we open to everyone, including 'outsiders'? Do our homes, parishes and communities radiate welcome, where all who enter experience God's love?
'For some, the good news is that there are insiders and outsiders and they are the insiders. For others, the good news is that there are no outsiders.' (Rachel Held Evans)
Census 2021 – Don't forget the close off date is Sunday 21st March 2021  

and the clocks go forward next Sunday 28th at 1am
 

Trócaire Lent Appeal – Message
Trócaire's Lenten Appeal will still be active for a period of time after Easter and all donations to the appeal from the public in NI made before 16th May will be matched pound for pound by the UK government, up to £2m.  Supporters who sign up for a monthly gift, or increase their monthly gift before the 16th May deadline, will have three instalments matched.
These matched funds will help thousands of people in South Sudan to grow enough food to feed their families. It will also support strong women like Awut and Ajak – the women featured on this year's Trócaire Lent Box – in having their voices heard in decisions affecting them. The more funds we can raise by 16th May, the more we are able to help families hurt by conflict to survive and thrive.
RADIO MARIA
Thank God and sincere thanks also to our many listeners and supporters as RADIO MARIA IRELAND continues to grow. As an Irish-run Catholic Talk-Radio Station we enjoy commercial free broadcasting – Prayer, Catechesis, Uplifting music, Talks, Interviews and Testimonies – do join our growing faith family! Here's how you can listen:
Via Digital TV – Saorview Channel 210/ Freeview TV (Channel number varies per location in Northern Ireland)

Download our FREE App "RADIO MARIA IRELAND"

Streaming on our WEBSITE –

www.radiomaria.ie

(Subscribe and Donate here also)

Via our 'Listen Live Radio' link on our Facebook Page. (Like, Share and Follow us)

Via PHONE – get live radio feed by calling +353 (0) 1 437 3277 (no extra charges apply).
Why not drop a line to our Priest Director, Fr. Eamonn McCarthy, or send in your prayer or song requests to us at Radio Maria Ireland, St. Anthony's Business Park, Ballymount Road, Dublin 22.
Like  , Love ❤  , Listen , Share ✋  & Pray   with us also on our Facebook Page:  'Radio Maria – Ireland' and Social Media.
Welcome to our Family – tune in, liste­­­­n and join in the faith conversation!
Michael Kelly: Defending the faith without raising your voice
CK19, The Knights of St Columbanus at Queen's University Belfast, is delighted to facilitate an online talk delivered by Michael Kelly, Editor of The Irish Catholic newspaper.

Michael will be speaking to us on the subject of 'Defending the faith without raising your voice'. This was the subject of a book which was co-authored by Michael in 2012 and should give us an insight into how we can respond to Catholic hot-button issues when they arise in our lives. 

The talk will take place on Tuesday 23rd of March at 6.30 pm. For details, please email council19.qub@gmail.com or message us on social media (@KSCQueens).