Love
The Pharisees continue their harassment of Jesus in today's Gospel by asking him which commandment is the greatest. What follows is the most famous verses of the New Testament: 'You shall love the Lord your God with all your heart, and with all your soul … And … You shall love your neighbour as yourself.' We probably can't hear this enough. Love is the greatest commandment and this is a radical statement. Because this love is agape love, i.e. a love of those we don't even know or even like! It is a love that binds all of humanity.
     We cannot separate love of God and neighbour; they are like two sides of a coin; they only work together. If we do not treat others with compassion, then how can we say we love God? Jesus often spoke about approaching the altar whilst holding a grudge against someone (Mt 5:24) and continuously challenged those who were hypocrites. Those critical of social justice movements in the church often say we should not be involved in doing 'social work'. But this is exactly what we must do because this is how we love God, by loving our neighbour who is suffering, who is oppressed, who is in pain. We can love God and love people, there does not have to be a dichotomy.
     There is a beautiful practice in India of using the mystical phrase 'Namaste' in greetings, which means: 'the Divine in me greets the Divine in you'. Usually this is accompanied by a deep bow towards the person. How wonderful it would be to really see God present in each other and, more importantly, in those that society would rather cast aside. In this way we are being true to the greatest commandment.
'May today there be peace within. May you trust God that you are exactly where you are meant to be. May you not forget the infinite possibilities that are born of faith. May you use those gifts that you have received, and pass on the love that has been given to you.'      St Therese of Lisieux
COLLECTIONS Sunday 18th October weekly collection came to £1725.00 . Thank you for your generosity. You can also donate via the Parish website. Click Donate on the Home Page. Fr Thomas  would like to express his gratitude for your generosity and continued support of the Parish during these difficult times. It's much appreciated.
NOVEMBER DEAD LISTS Are now available at front and side entrances of Church. Please post completed lists into post box located right hand side of Our Lady of Fatima Shrine. Thank you
All Saints' Day (Sunday 1st November) Masses are as per the current Sunday Mass times. 9.30am & 12.30pm
Annual Mass for the Deceased Annual Masses for the Deceased Planned for Monday 16th Nov & 23rd  November @7pm. These Masses are subject to change in line with COVID-19 restrictions. Please refer to our website for updates.
WRAP UP WARM! As we get further into autumn and temperatures dip, our church must remain well ventilated, in line with COVID-19 regulations. We encourage you therefore to wrap up warm!
PRAYER INTENTIONS: We extend our sympathies to the families of those who died recently and those whose month's mind and anniversary occur at this time.
Sat: Vigil 6.30pm: Priest's intention
Sun: 9.30am: Joe Kemp, Mary Marley
12.30pm: Phillip Glennon, James Farrelly
Mon: 10am:Priest's intention  
Tue: 10am: No Mass
Wed: 10am:Priest's intention
Thurs:10am: Priest's intention
Fri: 10am: Priest's intention
Sat: 1pm: Priest's intention 
In the event of a funeral, the assigned intention will be offered privately by the priest at his first available mass.
RecentlyDeceased: Seamus Mc Kenna
Those whose anniversaries occur at this time: Marie & Jim Mc Greevy, Jimmy Armstrong, Rose Kennedy, Damian Wilson, Joe Mc Grattan, Rose Mc Garrigle, Isobel Boyle, Robert Reid, Joan Reid.
• Pray As You Go •
This is a daily prayer session, designed to go with you wherever you go, to help you pray whenever you find time, but particularly whilst travelling to and from work, study, etc. • A new prayer session is produced every day of the week and one session for the weekend. It is not a 'Thought for the Day', a sermon or a bible-study, but rather a framework for your own prayer. • Lasting between ten and thirteen minutes, it combines music, scripture and some questions for reflection. Our aim is to help you to: o become more aware of God's presence in your life o listen to and reflect on God's word o grow in your relationship with God https://pray-as-you-go.org/
MASS FOR THE DECEASED TEACHERS OF DOWN AND CONNOR – will take place on Wednesday 4th November 2020 @ 7.30pm from the Church of Mater Dei, Cliftonville Road, Belfast. You can also watch online via: 'Diocese of Down and Connor – YouTube channel at www.youtube.com/channel/UCEHEomhU03Y91gGFQu2-JYA. Please forward by Monday 2nd November the name of any teacher from the Diocese who has died during the past twelve months for inclusion in the Mass. The name(s) are to be forwarded to: Fr Edward McGee, Down and Connor Catholic Schools' Support Service, 120 Cliftonville Road, Belfast, BT14 6LA. Telephone 02890 491886 or Email: dctrusteeservice@downandconnor.org
The Apostolate of Adoration invites you to ADORATION, PRAYER & FASTING on the FOUR FRIDAYS in NOVEMBER for: Renewal of the Catholic Faith in Ireland Reparation to the Sacred Heart of Jesus and Immaculate Heart of Mary The Suppression of the Pandemic The Holy Souls Preparation for Advent and for the Birth of Jesus (see website for full details www.eucharisticadoration.ie)
NOVEMBER – MONTH OF THE HOLY SOULS – Many people choose to abstain from alcohol during November and offer up their sacrifice for their deceased relatives and friends. You can do likewise. Please consider taking the short term Pledge for November and say the prayer daily – "I promise in honour of the Sacred Heart of Jesus and with the help of the Blessed Virgin Mary to abstain from all alcoholic drink during November".
The Apostolate of Adoration invites you to ADORATION, PRAYER & FASTING on the FOUR FRIDAYS in NOVEMBER for: Renewal of the Catholic Faith in Ireland Reparation to the Sacred Heart of Jesus and Immaculate Heart of Mary The Suppression of the Pandemic The Holy Souls Preparation for Advent and for the Birth of Jesus (see website for full details www.eucharisticadoration.ie)
LIVING YOUTH
Parish GIFT 'Shorts' Videos
Check out Living Youth on Facebook or at www.livingyouth.co.uk
CARLO ACUTIS – A WITNESS OF CHRIST FOR YOUNGER GENERATIONS –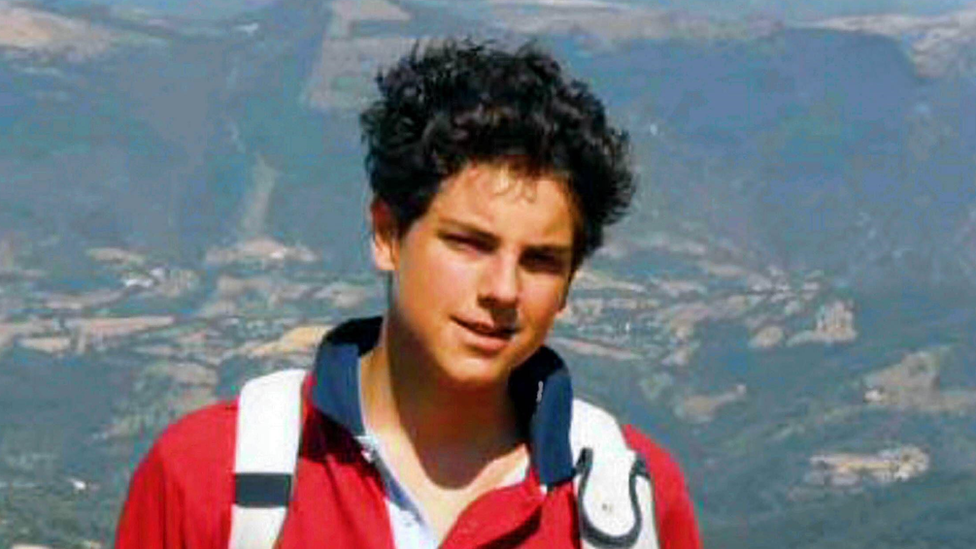 Following the beatification of Carlo Acutis on Saturday Pope Francis invites young people to look to the late Italian teenager as a model of holiness. Carlo Acutis was beatified in the Italian town of Assisi on Saturday during Mass celebrated by Cardinal Agostino Vallini. Pope Francis recalled the 15- year-old Italian teenager as "a young man in love with the Eucharist." "He did not rest in comfortable immobility," said the Pope. "He grasped the needs of his time, because he saw the face of Christ in the weakest." Blessed Carlo Acutis' example, he added, shows young people that "true happiness is found in putting God in the first place and serving Him in our brothers and sisters."  Carlo Acutis: Millennial generation has a Blessed